Phoenix residential real estate showing small shift
It's Friday morning now and I've just reviewed the latest housing stats for September. Compared to a year ago, Active Listings are down 8.2% and Sold Listings are also down 6.5%. Our Months of Supply is very low at 2.31.
There is a small shift happening with more homes for sale than last month (and fewer homes purchased). However, this is also seasonal with August and September typically being slower months. October and November, however, usually pick up the pace. So stay tuned! The next 60 days will be telling of what direction our housing market is trending.

Mortgage Rates Jump for Fifth Straight Week
The 30-year fixed-rate mortgage rose for the fifth consecutive week to 4.72 percent – a high not seen since April 28, 2011 (4.78 percent).
The robust economy, rising Treasury yields and the anticipation of more short-term rate hikes caused mortgage rates to move up. Plus, consumer confidence is at an 18-year high, and job gains are holding steady. These two factors should keep demand up in coming months, but at the same time, home shoppers will likely deal with even higher mortgage rates.
Featured Properties
Look no further! I'm excited be representing two new #properties. Check out the contemporary, open floor plan at 9408 S 25th Ln. in Phoenix and the newly remodeled tri-level home at 4778 W Wescott Dr. in Glendale. Contact me today to set up a private tour.

See all of our preferred listings here.


KW Launches New Home Search App
On the search for your next home? Curious about what's for sale in your neighborhood? Want to find open houses nearby?
With my new Mobile App, finding the right home for you is as easy as drawing a circle on a map! Designed for today's tech savvy homebuyers, this easy-to-use GPS-powered app puts you in control of your real estate search. Download it at: https://app.kw.com/KW2A352LJ/

ZeroPlus Loans
Who do you know buying a home this year who would like to save $5,000+ in cash on their home loan? Keller Mortgage and their ZeroPlus loan can do just that with no lender fees and $1,000 towards closing costs. It's not too good to be true. Check out the chart below. It is an example of how much your family could save using this program. Please contact me at 602-373-4658 for more information.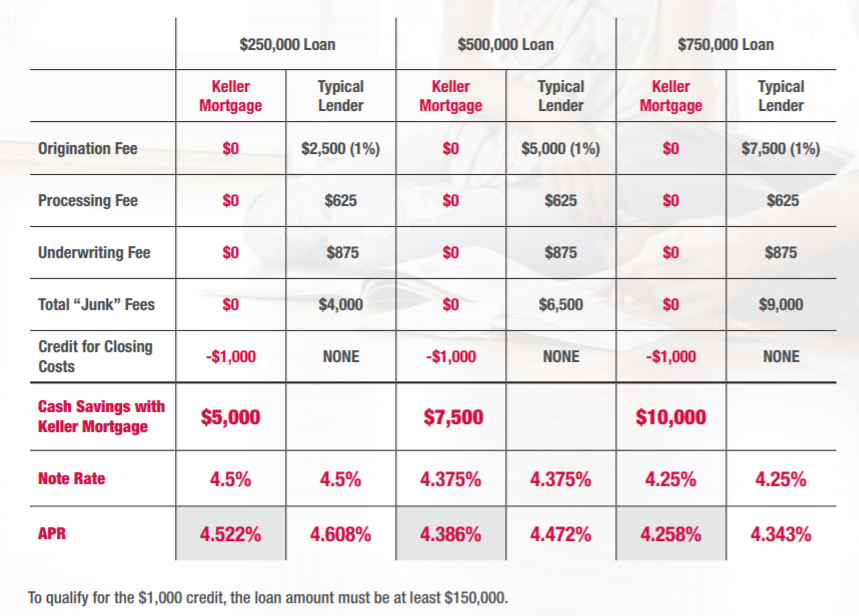 Follow us on Facebook
Follow us on Facebook to get up to date market stats, housing information, business updates and more! Forward Reality Arizona Facebook